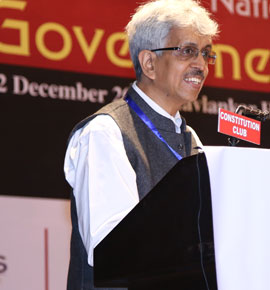 Managing Partner of New Delhi Branch. With 30 years of practicing experience, He has been undertaking audit of various Companies, Banks, and Public Sector Undertakings and also engaged in Taxation, Corporate and Other Laws practice. He is consultant of NRHM- Ministry of Health & Family Welfare for more than 7 years.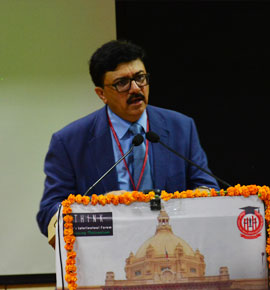 A regular speaker on corporate, taxation and business issues, Mr. Nanda has started his carrier as a consultant and did active consulting for about 10-12 years from 1987 to 2000, in Income Tax, and Export Matters.
During his Consulting days, he worked primarily in the following Industries – Real Estates, Hospitality, Export, Tiles, Ceramics and Hardware, Engineering Business, IT Industry, Education & Skilling, Medical Health and Travel Industry.
He is Managing partner of NDR & Co. (Chartered Accountants), Director at NDR Research P. Ltd and Lokbharti Skilling Solutions P Ltd.
He is also CFO of Smarthead Consulting Pvt Ltd. in New Delhi.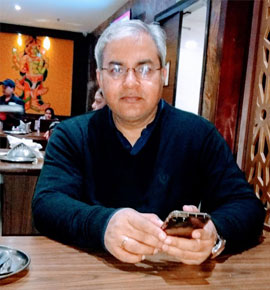 He is having experience of more than 20 years in Business Restructuring , Project Financing , Due Diligence ,Foreign Investment in India and Corporate Portfolio .
He holds an excellent exposure of African Countries, UK and US for Indian MNC's as an adviser and financial
consultant Director of Cross Border Financial Research Pvt. Ltd. ( CBFR) and Partner of Multi Associates ( Chartered Accountants )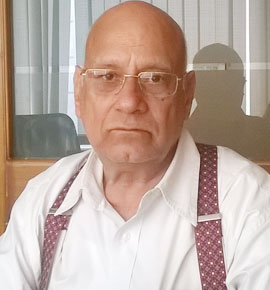 Senior Director at M/S.Gemini Graaphics P. Limited, Bidar (Security Paper Mill And a Security Printing Press as Approved by RBI/IBA looking after Marketing of Security Papers with Water Mark, both in INDIA and abroad.
Also looking after the Marketing of multi-colour pre-printed forms, Certificates, Answer Booklets, OMR Sheets etc. mostly required by Universities, School Boards and other Examination Bodies.