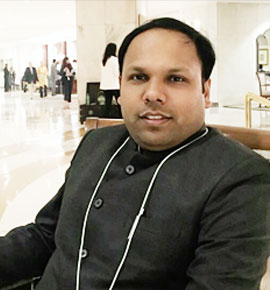 Dr. Abhishek Srivastava is Assistant Professor of Political Science at University of Delhi. He is leading political commentator and analyst. He has done Doctorate from School of International Studies, Jawaharlal Nehru University. He is expert on International Politics, Governance and Public Policy.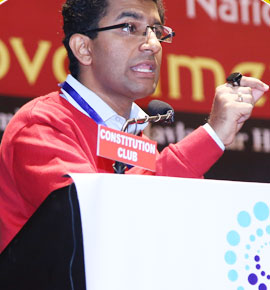 A medical doctor, who sold his startup Alive App to The Bennett and Coleman Group (Times of India) in 2013, has been instrumental in building of the Make in India thought process.
Founder of Innov8 Co working space in India, Ritesh is Entrepreneur and Angel Investor and was listed as Asia 30 under 30.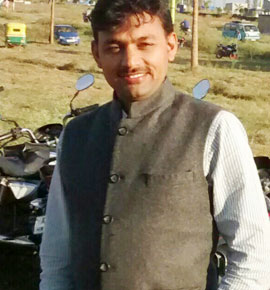 Started Yoga career from Patanjali Yogpeeth of Swami Ramdev Ji in 2009 and visited with him in Yoga camps across the country as a trainer while serving his organisation and several other national NGOs based out in New Delhi & Haryana.
Completed Ph.D. in Practice and Pursuit of Patanjali Yog Principles: पतंजलि योग सूत्रों का अनुशीलन from Lucknow University.
Graduation & Post Graduation from from Allahabad University. He holds diploma in Yoga & Practice from Lucknow University and SVYASA University –Bangalore. ​He is founder of ​NAIROGYAM ® - Shrish Yoga®​ ​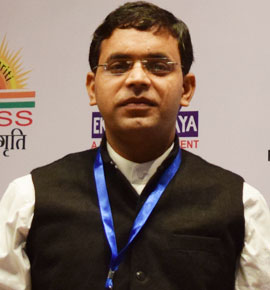 He is an Ayurvedic physician and currently serves as the Director of Nairogyam Research. With his profound knowledge and experience Dr. Ambrish has been dedicating himself to popularizing Ayurveda across the country since 2009, having given consultations and conducted workshops and lectures in many institutions.
Dr. Ambrish Pandey(BAMS, MD) is a silver medalist in​ ​Ayurveda from the University of SSU U. P. India. He is an expert in treating the so-called incurable diseases, in Pharmacology and Rasashastra. He is also the pioneer in applying modern technology to the ancient science of Ayurveda.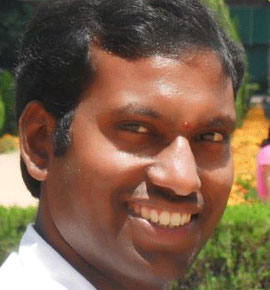 Dr. Guru Deo completed his Ph.D. on "Study the Effect of Anapanasati Meditation Technique through EPI (Electrophotonic Imaging) Parameters" under the guidance of Dr. Itagi Ravi Kumar and Dr. TM Srinivasan at S-VYASA Yoga University. He holds three master degrees from Mangalore University and Awadh University. At present, he is working as Assistant Professor in the Division of Yoga and Physical Sciences, S-VYASA, Bangalore. He is also currently discharging his duty as Chief Academic Coordinator for PhD. Programs in S-VYASA. He teaches Energy Medicine, Subtle Energy Models, Measurement, and Advance Yoga Techniques.
His major area of interest and work lies on research related to Alternative and Complementary Medicine, Meditation and Advance Hatha Yoga Practices, to understand subtle energy changes due to practice of any Yogic Techniques, Mind-body Medicine, its mechanism and involved measurement tools.